Conference Site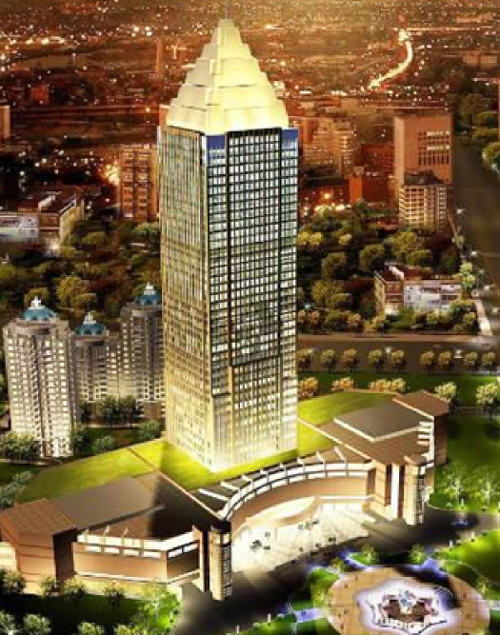 Grand New Century Hotel Hangzhou is a flagship hotel of New Century Hotels & Resorts. It is a large five-star hotel with 47 floors and 218 meters high. In the 2016 G20 Hangzhou Summit, this hotel served as the Global Foreign Media Licensing Center of G20 Hangzhou Summit, the foreign media reception hotel and the CCTV reception hotel.
杭州开元名都大酒店是开元酒店集团旗舰酒店,以47层218米高度耸立天宇,为本地区的大型五星级酒店。在2016年G20杭州峰会中,酒店作为G20杭州峰会全球境外媒体领证中心,以及境外媒体接待酒店和中央电视台接待酒店。
New Century Grand Hotel Hangzhou

杭州开元名都大酒店
No. 818, Middle ShiXin Road, Xiaoshan, Hangzhou 311202, China

中国杭州市萧山区市心中路818号
+86 13675863135
Location
Grand New Century Hotel Hangzhou
is located in the Central Business District of Xiaoshan District, Hangzhou, and adjacent to the Xiaoshan District People's Government and Xiaoshan Opera Theatre. There are a number of large shopping and entertainment complexes within two kilometers, including MIXC, INLONG, Mong Kok and LSE City Lifestyle Mall.
杭州开元名都大酒店
酒店位于杭州市萧山区中央商务区,毗邻萧山区人民政府、萧山歌剧院,2公里范围内拥有万象汇商城、银隆百货、旺角新天地、加州阳光城市生活广场等多个大型购物娱乐综合体。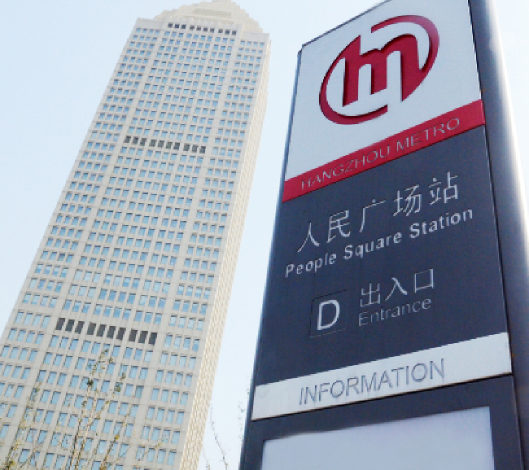 Transportation
This hotel is adjacent to the Shanghai-Hangzhou-Ningbo Expressway, and only 30 minutes' drive from Hangzhou Xiaoshan International Airport, 10 minutes' drive from Xianghu Lake, a national tourist resort, less than a half-hour drive from Hangzhou West Lake Scenic Area, Hefang Street and other scenic spots and historical sites. At the hotel entrance, there is the People's Square station of Hangzhou Metro Line 2 & 5.
酒店毗邻沪杭甬高速公路,距杭州萧山国际机场仅30分钟车程,距国家级旅游度假区-湘湖仅10分钟车程,距杭州西湖风景区、河坊街等名胜古迹均在半小时车程内。酒店门口设有杭州地铁2号线/5号线人民广场站点,交通十分便利。
Accommodation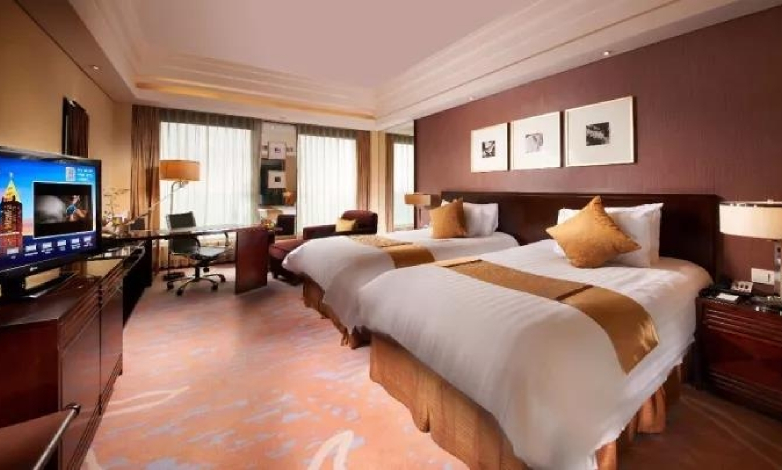 Twin Bed Room
双人床房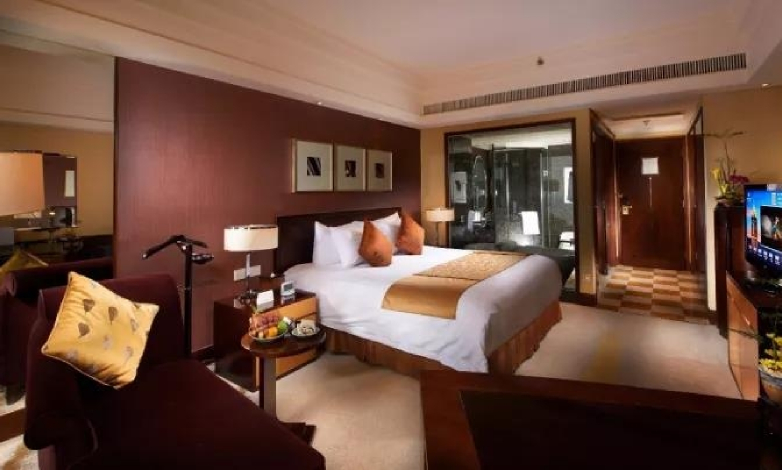 King-Size Bed Room
特大床房
This hotel totally have 699 luxury rooms with special non-smoking floors, and smoking floors equipped with special air purification service. The bathroom adopts the floor type glass window available for direct access to TV, besides, rainforest showers and Hansgrohe bathroom facilities are equipped for noble enjoyment. The room has a special office area, which is equipped with the desk, fax machine, broadband network port and all kinds of office supplies. Moreover, all floors are fully covered with WASU HDTV and wireless network WIFI. It can meet all business activities and leisure & entertainment needs.
酒店拥有各类豪华客房699间,特设无烟楼层,而在非无烟楼层,提供特别空气净化服务。客房卫生间采用落地式玻璃窗,可直接收看电视,热带雨林花洒、汉斯格雅浴具,提供高尚享受。此外,客房内还专设办公区,配备办公桌、传真机、宽带网口及各类办公用品,并且所有楼层华数高清电视与无线网络WIFI均已全面覆盖,满足一切商务活动及休闲娱乐所需。
Food & Other Facilities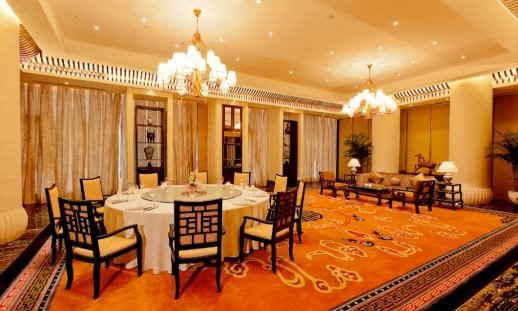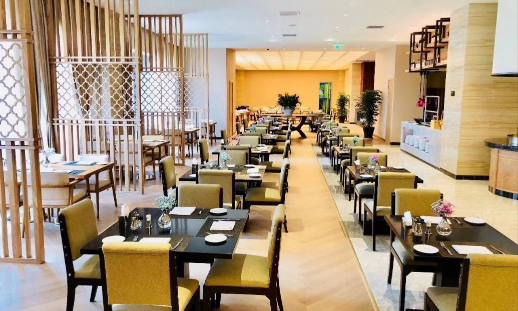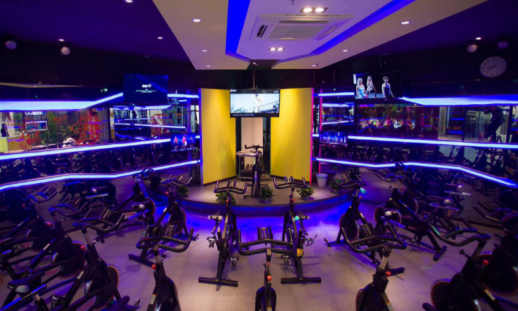 This hotel has a number of dining places, including Four Seasons Chamber, Cookfun Town, Grand Garden, Mediterranean Café, etc., with a total of more than 3,500 seats, offering Chinese and Western cuisines to guests from all over the world. 酒店拥有四季轩、国风堂、名园、地中海咖啡厅等多个餐饮场所,总计拥有餐位3500余个,为世界各国宾客提供特色中西式菜肴。
There are also a number of places including indoor swimming pool, outdoor tennis court, fitness center, table tennis room, billiard room, laundry room, for health and leisure activities. 此外,酒店拥有多项健康休闲活动场所,将健身、养生、休闲与商务社交活动完美融合,引领时尚健康风潮。室内游泳池、室外网球场、健身中心、乒乓球室、台球房,康体俱乐部会员制服务,尊贵独享。
Hotel Reservation
Room Reservation with PIERS group rate in Grand New Century Hotel Hangzhou requires one night's room rate as a guarantee. For Chinese guests, please wire the money to the hotel account in the booking form one week before the conference, otherwise the room will not be reserved. PIERS Group Rate include breakfast, tax and service fee. All guests are advised to book as early as possible before 1 April, 2022. After this date, special group rate will be no longer guaranteed. The number of rooms reserved by PIERS is very limited. Room availability is on first-come first-serve basis.
Please
log in PIERS author center
to download the hotel booking form and send to the hotel directly. Any inquiry about hotel reservation, please directly contact the hotel manager, Ms. Hongya Lei, via EMAIL (997238537@qq.com), or mobile (13675863135).
PIERS参会者预定客房可以享受PIERS会议价。PIERS会议价订房需要提前支付1晚房费作为担保。请国内客人在2022年4月1日之前联系酒店订房,并务必于4月10日前汇款至酒店账户以确认您的预订,否则房间不予保留。 组委会预定的会议价房间总量有限,先到先得。酒店PIERS会议价包含服务费,税费,和最多每日2份早餐。
关于酒店预订问题,请直接联系酒店销售部:雷虹娅
13675863135, Email: 997238537@qq.com。
请
登录PIERS Author Center
下载并填写订房表,直接用邮件发送给酒店客户经理雷虹娅。预订费用请直接扫码订房表上的二维码进行支付,支付时请备注入住人姓名+工作单位。